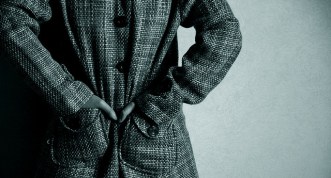 It's been discussed on our blog and on news outlets—the global secondhand clothing industry is worth an estimated one billion dollars. While it's definitely a global industry, the most commonly discussed importers of used clothing are Africa and South America. Except for the southernmost regions of South America, these markets import summer clothing exclusively.
As a county, we consume and waste an extraordinary amount of clothes, to the tune of $1,452 spent (per household) and 68 pounds thrown away (per person) every year. Winter clothing like jackets, gloves, headwear, boots and sweaters represent a significant amount of clothing consumed by Americans living in cold weather areas.
It's difficult to determine what percentage of clothing spending goes toward winter items, but it's worth keeping in mind that high-quality winter coats and boots are among the most expensive clothing necessities.
So, when winter clothing is responsibly disposed of, where does it end up?
Eastern Europe, specifically the former Soviet Union, imports a great deal of winter clothing from the United States and Western Europe. According to a report from Sally Baden and Catherine Barber, 4.7 percent of all clothing imported to the ex-USSR and Eastern Europe is used, much of it winter apparel and accessories. The trade of secondhand winter items expanded greatly in the mid-2000s as the European Union expanded east and opened new markets for wholesalers.
A great deal of winter clothing stays right here at home and much of it charitably. Local coat drives are always popular in cold weather areas, as stores, charities and local governments often organize drives to keep needy residents warm. Then there's One Warm Coat, a nationwide organization aiming to keep people warm via coat donations.
We at USAgain have gotten in on the coat drive action, too. This is the second winter we're partnering with local Boys & Girls Clubs in 11 cities where we operate division offices. We're hoping to add to the thousands of pounds of coats we donated last year, and we've already completed a donation to the Arthur E. Johnson branch in Denver. We also partnered with former NFL star Kurt Warner's charity for a coat drive in St. Louis.
An important difference between a winter coat and a T-shirt is necessity; one simply can't go through a cold winter without a warm jacket. It's important to keep this in mind when cleaning out the extra winter apparel from your closet. Even if you don't, someone somewhere needs it to stay warm.