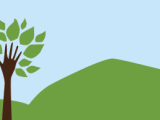 America Recycles Day, November 15th, is a nationally recognized day dedicated to looking at recycling with new eyes. Not only are we reminded to keep recycling; we're encouraged to think beyond the commonly recycled items and improve our recycling portfolio.
Since 1997, Americans have been using the day, which was established by Keep America Beautiful, to think about ways to make recycling easier and bigger part of our daily lives. This includes purchasing goods made with recycled materials and looking for new opportunities to reduce and reuse items that we typically think of as garbage.
Since the program's inception, recycling has been on the rise. Communities have seen reduction in the amount of waste sent to landfills while conserving natural resources. Continued recycling efforts have also created new, well-paying jobs in the United States.
With these realized benefits, the program continues to grow in size and popularity. This year, approximately 1.5 million people will help promote recycling habits and transform how their communities view recycling 365 days a year.
Around the country, communities are celebrating in special ways during the month surrounding November 15th. This year, even the Pentagon has challenged the Department of Defense to participate in America Recycles Day.
From organizations to schools, participating communities work with America Recycles Day to provide key education that helps individuals better understand how, why and where to recycle. In many events across the country, overlooked recyclables, such as clothing shoes and other household textiles are seen in a new light as people learn how to give their garbage a new life.
Here at USAgain we are hosting our ninth annual America Recycles Day challenge for schools, inspiring students to recycle their unwanted clothing and shoes. Participating schools learn the value of recycling textiles, while earning cash for every pound recycled. The top three schools within each region will earn bonus cash prizes.
As one participant explained, the program runs with zero-costs for schools and is a successful tool to raise environmental awareness that extends beyond the classroom.
"Without hesitation we whole heartedly recommend USAgain to other schools and are proof that with minimal investment in time and resources a school can earn much needed funds while helping our environment," said former first-place winner Manolo Garcia of Edwin Markham Elementary.
Interested schools can visit usagain.com/greenraiser to learn more about USAgain's year-round Greenraiser programming.
USAgain's mission is to reduce the negative impacts of clothes and shoes on our environment by increasing their reuse and recycling. According to Keep America Beautiful, the national average for recycling is 34.5%. However, the Secondary Materials and Recycled Textiles Association (SMART) reports that only 15% of discarded textiles like clothing and shoes are donated or recycled - much less than plastic, aluminum or other recyclable materials.
The EPA estimates that 12 millions tons of textile waste ends up in landfills every year, with the average person throwing away 70 pounds of clothing. By depositing surplus clothing and shoes for recycling in a USAgain bin, schools can help give new life to discarded clothing, increase recycling rates and divert waste from local landfills.
Recycled textiles can provide affordable clothing, both at home and abroad in other countries. Clothing damaged by stains or tears can be repurposed into rags or processed back into fibers that make paper, yarn, carpet padding, and insulation. Ultimately, the environment is better protected from exposure to chemicals and wastewater used in the manufacturing process of new items.
Renew your green commitment this America Recycles Day by adding clothing and shoes on your list of recyclables. You can locate a USAgain bin in your neighborhood or request one at zero-cost for your school, municipality, business or organization by visiting USAgain website.