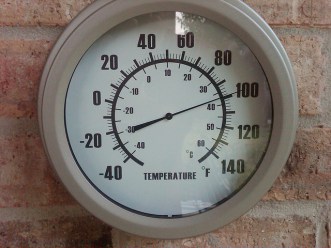 There are plenty of ways to say it, but let's not complicate things: summer is hot. While your local summer highs likely won't exceed the record setting 134-degree mark recorded in Furnace Creek, Calif., in 1913, it might feel that bad at times, and when you blast the air conditioning and seek refuge indoors, you might feel like your wallet is burning up, too.
According to data from the Lawrence Berkeley National Laboratory, a typical single-family home pays $2,200 in yearly energy costs. Heating and cooling account for nearly half of household energy costs, which means an inefficient air conditioning unit could be putting a sizable dent into your personal finances. How, then, does one avoid paying too much for summer energy costs?
Get a tune-up
The number one way to ensure you aren't overpaying this summer is to get your HVAC system tuned up. Cleaning air conditioning filters monthly is a must, and calling in a professional for a yearly check-up is also recommended.
Many people don't think twice about their AC unit until something goes wrong. If you find your self with an air conditioner on its last legs and expensive repairs looming, consider replacing it with an energy efficient model—it might earn you a tax credit.
Keep the cold air in
Keeping your home sealed off to keep the cold air in will help keep your bill as low as possible, as it'll reduce the workload on your air conditioner. The best way to do this is to call a local auditor and have your home analyzed and checked for leaks, either through a blower door test or with a thermographic camera. If you can't afford to call an auditor, perform a DIY energy audit and feel for air escaping near your windows, doors and electrical outlets.
Plant trees
Shade is the oldest form of air conditioning, and it's a whole lot cheaper than the modern systems our homes are outfitted with. Planting trees near your windows can save as much as 30 percent on energy costs, according to the U.S. Forest Service Center for Urban Forest Research.  To go a bit further, planting a tree to shade your air conditioning unit will help you save money, for a unit operating in the shade requires about 10 percent less energy than one exposed to summer heat.
Summer heat is unavoidable, and if 2013 is anything like 2012, this summer will have more than its share of hot, muggy days. Follow our tips and ensure your wallet isn't sweating the heat as much as you are.