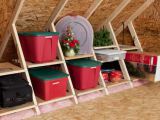 Valentine's Day cards are already lining the store shelves, Christmas themed commercials have stopped playing and everyone is back to their routines. It's safe to say the holidays are over and it's time for some clean up, a process that can cause quite a bit of stress and anxiety. Streamline the process and help the environment by making the most of the task ahead of you.
Here are some eco-friendly cleaning tips to reduce waste from holiday season and save money next season.
Reuse and recycle gift wraps
Four million tons of wrapping paper and gift bags are discarded every year in the U.S.
Before you reach out to the trash can, take the time to sort out gift wrapping paper, boxes, and bags in order to reuse as much as you can next holidays, then put the rest for recycling for children's art projects or to wrap ornaments for storage.
Rescue the holiday cards
Cards are another big source of holiday waste – Americans buy an average of 1.5 billion cards a year. Leftover Christmas cards can be saved for all sorts of craft projects. Kids can cut out Santas or reindeers to make their own Christmas cards or gift tags for next holiday season. Similarly, gift boxes, bows, ribbons and polystyrene "peanuts" can be resused for wrapping and packing.
Don't trash that tree away
Say a responsible goodbye to your special Christmas tree by sending it off to be reprocessed. Real trees are biodegradable and can easily be turned into mulch for use in gardens and parks. And don't forget about your wreath and other greeneries—they can all be recycled like your tree. Check out with your curbside pick-up provider or take it to a drop off recycling center.
Properly dispose of e-waste
If you gave or received new electronics as holiday gifts, you most likely have some old items you'll want to dispose of.  As electronics often contain toxic materials that will wind up in the waste stream, refrain from dumping your old tablets, computers, cameras, toys and televisions. Here's some basic information from the EPA on reusing, donating and recycling electronics.
Use eco-friendly cleaners
Common household cleaning products contain a variety of toxic and dangerous chemicals. Try eco-friendly cleaners most of which can be made by a combination of household ingredients like baking soda, white vinegar, vegetable oil and hydrogen peroxide. These eco-friendly concoctions will leave your house sparkling and save you money. Here is a list of all natural, DIY cleaning products you can make for pennies.
Clothing and Shoes: One in, one out
Fuzzy blankets, cheerful hoodies, comfy sweaters, warm shoes and other clothing items are top holiday gifts. You might have received several of these items, making your closet overflow on you. Adopt the one in, one out policy and recycle the surplus clothes clogging your closets. A USAgain recycling bin in your area will do the trick, and depending on the condition of your clothes, the stuff you deposit in the bin could become the pride and joy of someone else's wardrobe or get recycled into home insulation, mattress padding or other recycled materials.
And now, on to an eco-friendly 2015!
For more environmentally friendly ideas, tips and information stay connected: