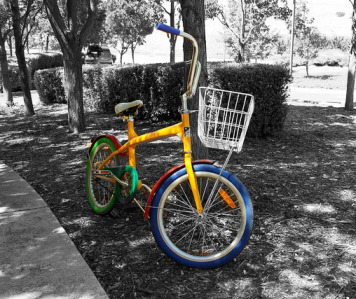 If you drive to work, school or wherever you need to be every day, ask yourself this: could you live your life for one day without your car?
Every year on or around Sept. 22, people around the world leave their cars in the garage and celebrate World Carfree Day. As you can probably guess, World Carfree Day is a day where people are encouraged to go about their day carless, whether it means walking, biking, using public transit or otherwise.
According to the EPA, 31 percent of carbon dioxide emissions are a result of transportation, the second largest source after electricity. As fuel prices have risen in recent years, reducing our dependence on driving has started to catch on among consumers. Though July 2012, 351,618 hybrid and electric vehicles have been sold in the U.S, well on pace to surpass 2012's figure of 487,480 sold.
We're getting better at staying away from unnecessary driving and the gas-guzzling vehicles of the past, but still, a day entirely without vehicles is a bit of a strange thought. This isn't true for people living in Mackinac Island, Mich. though.
Cars have been outlawed on Mackinac Island since 1898, when city residents and lawmakers deemed them unfit for the city's quiet, peaceful streets. In addition to completely cutting out carbon emissions from personal transportation, Mackinac Island residents are involved in fewer accidents and are a little healthier, since they must bike or walk to get around.
Mackinac Island, it's worth noting, is home to only about 500 people. While a clean, carless community sounds great in theory, the reality is that cars have become so engrained in the fabric of modern life that it would never be possible to simply remove them from any other American city.
Still, there's no reason most of us can't go without driving for just one day.
For people living in urban areas, a day without driving might already be the norm, like in New York, where half of all households don't own a car. In the suburbs, going carless might be a little more difficult, but it can usually be done with a little effort. A day without driving is hardest in rural areas. If you live in an area where biking or taking a train or bus simply isn't an option, carpool with neighbors or co-workers to get where you need to go, or work from home if possible.
Observing World Carfree Day is a great day to try something new while doing a little good for the planet. It's also a perfect excuse to break out the bike, rollerblades or jogging shoes and get a little exercise because as much as you may enjoy the comfort of your car, it isn't exactly ideal for calorie burning.